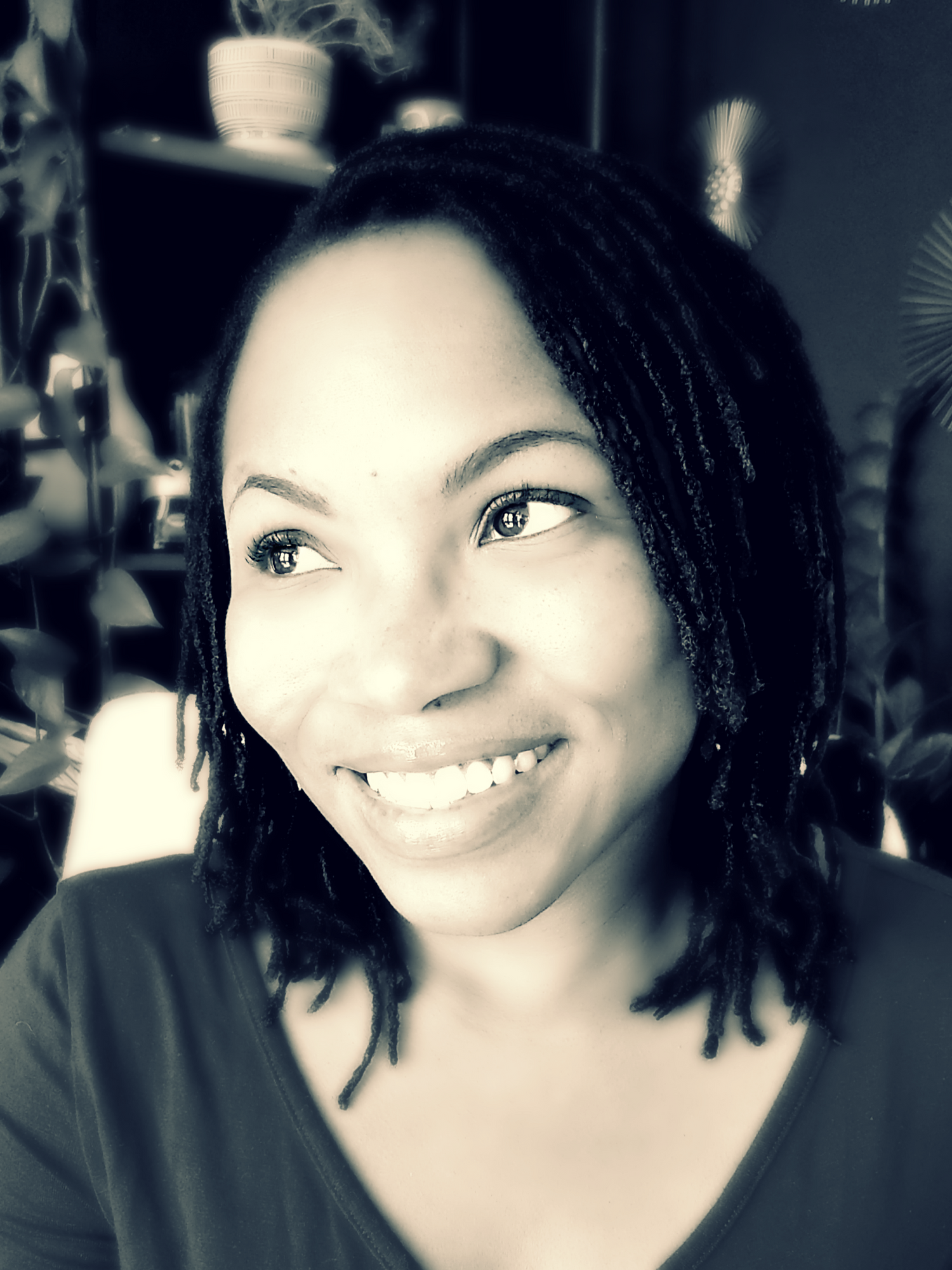 ARTIST BIO
Precious Jefferson was born in 1984 in Stuttgart-Bad Cannstatt, Germany, and raised in Savannah, Georgia. Throughout childhood, art played a huge role in her everyday life. Like many children, Precious used art as her way of expression, fun, and coping with the stresses and anxieties of her teenage years. She was constantly drawing and creating in her spare time and always went above and beyond for school projects.

Precious' passion for visual art diminished during college and young adulthood. She spent the next two decades pursuing her education, working in the hospitality industry, and starting a family.

In 2019, after being a housewife, stay-at-home mother, and not much else for so long, Precious began drawing again. Shortly after, she started creating pencil portraits for family and friends. She soon realized she loved drawing faces but wanted to do them in a way that better expressed her values and her life's journey. Raising and homeschooling two Black boys in the suburbs amid majority white counterparts taught Precious that sometimes we have to create the representation we want to see. So, she started crafting portraits of beautiful, joyful black faces.

In early 2020, Precious tried her hand at watercolor painting for the first time and instantly fell in love with its fluidity, movement, and occasional unpredictability. Along with watercolor, she uses gouache and ink to create whimsical portraits featuring quirky subjects of color, often with exaggerated features. She celebrates blackness through her art by emphasizing the physical qualities other cultures have long shamed those of African descent for having. Amidst the social climate of the present day, Precious uses her celebration of Black/African features and her portrayal of "black joy" to showcase Black pride and an appreciation for people of color.

She lives in Perry Hall, Maryland, with her husband, their two sons, the family guinea pig, and about 50 houseplants.