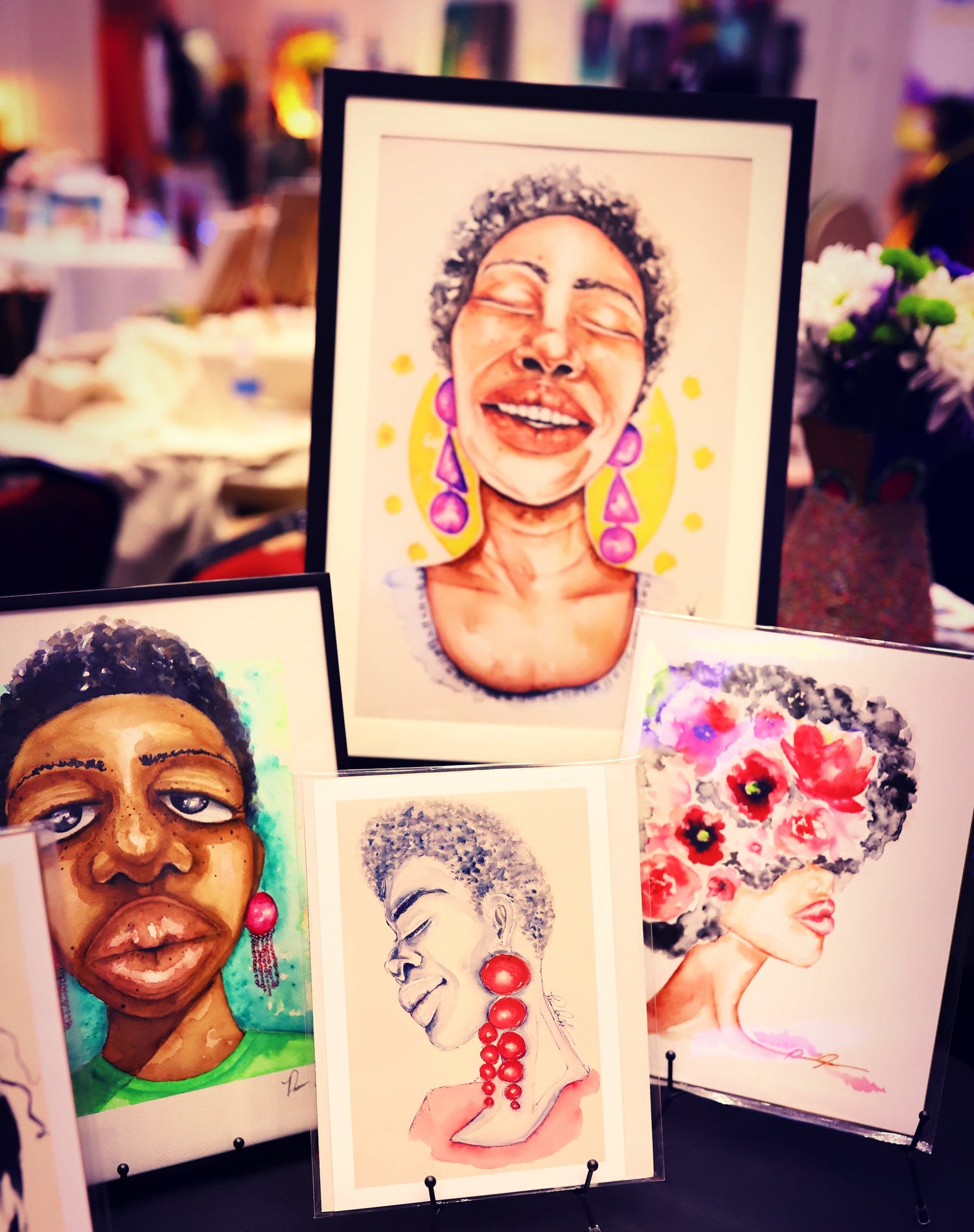 Afrocentric. Colorful. Created With Love.
Although it's not always the easiest thing to be, being black is a beautiful thing. In a world that romanticizes Eurocentricity, I create vibrant watercolor portraits of black subjects, often with exaggerated features, big hair, and joyful expressions. My art is bright, playful, quirky, light-hearted, and whimsical. It highlights the beauty in "blackness" and the black experience and inspires happiness, comfort, and all those warm and fuzzy feelings. Thanks for visiting and I hope you enjoy what you see.
Sister In Art,
Precious
Learn More
SHOWINGS | EVENTS
CURRENTLY
May 4-28, 2023 | Member's Show | The Arts Collective | Towson, MD
UPCOMING
June 1, 2023 | Summer Group Show Opening Night | Katsea Gallery | Towson, MD
June 24-25, 2023 | Arts & Drafts Summer Festival | Guinness Open Gate Brewery | Halethorpe, MD
August 6, 2023| A Spectacular Black Girl Art Show | Location TBA | Washington, D.C.